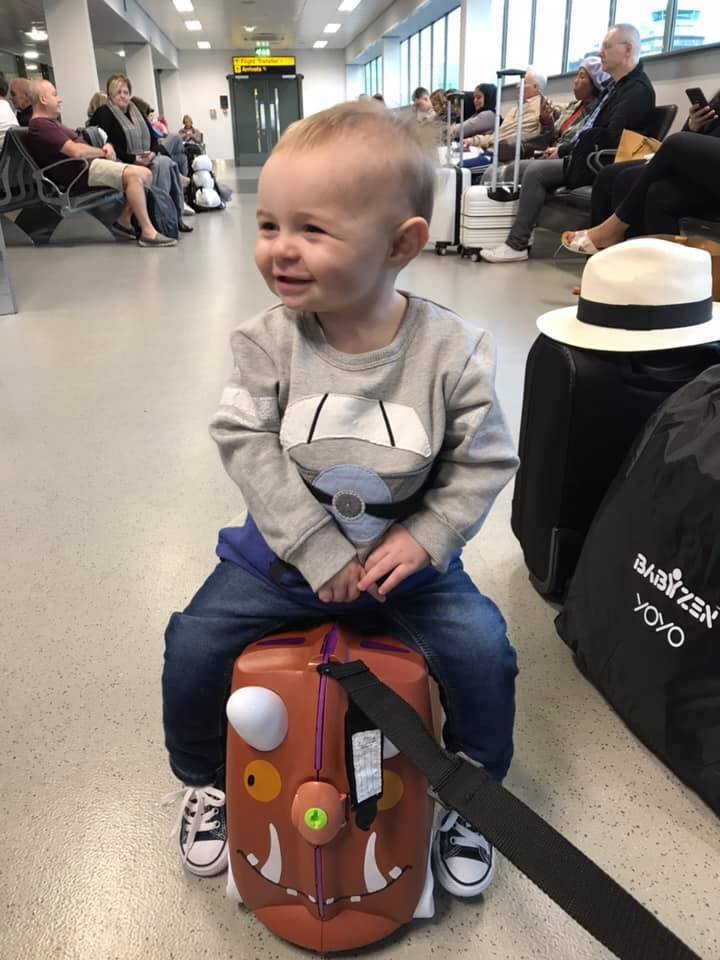 First Name
Oliver
Age
1
Do you have siblings?
No
Which Country were you born in?
UK
Which country do you live in now?
UK
How many flight have you been on?
35
How old were you when you first flew on a plane?
3 weeks old
If there was one thing you could change on a plane to make it more kid friendly what would it be?

I would love it if there was more room to eat my dinner when sitting on my mummy and daddy's knee please
Do you have a fun flying story that you would like to share?
On my 20th flight the captain made a PA for me to go to flight deck once we landed. He let me sit in the captains seat and look at all the buttons.
What are your 3 favourite items you always take with you on the plane?
My 3 favourite travel items are : My simply for flying log book, My teddy monkey and my baby zen yo-yo pushchair
How many countries have you visited?
3
Please list the countries you have visited
Dubai Prague Mallorca
What do you like most about visiting new countries ?
I love going on the big planes and taking off and seeing what play parks I can find when we get there
What country have you not been to that you would like to visit and why?
I would love to visit Lapland to meet Santa and his reindeer
Share your favourite landmark,city or country that you recommend other kids to see.
My favourite city is Prague, I saw my first snow shower here and it's very pretty and child friendly
---
You have been one very busy little flyer between the UK and the 3 countries you have visited. I love the story you shared about the Pilot announcing your invitation over the PA. My children had a similar experience with a Welcome on board message from the Captain.
Wishing you many more wonderful flying adventures! A little gift will be on it's way shortly to you
Bronwyn xx